Our ebike with a fully integrated battery
The S8 E shines through the fully integrated battery and optimised components throughout the bike. Super low maintenance with Heavyduty Pinion Gearbox, extremely reliable Gates Carbon Drive Belt and the Made in Germany Neodrives rear Hubmotor.
---
---
Not your average ebike - The ebike for Commuters and Tourers
The S6 E combines a classic bicyle diamond frame with hightech components throughout. Super low maintenance with Heavyduty Pinion Gearbox, extremely reliable Gates Carbon Drive Belt and the Made in Germany Neodrives rear Hubmotor. Our Frame is handcrafted from Aerospace grade 7020 T6 Aluminium resulting in a super stuff frame with riding properties on par with racing bikes.
---
---
THE ELECTROLYTE BIKE WITHOUT A MOTOR
---
The S6 Unplugged
You woudl rather pedal yourself and skip the electric revolution? Our S6 is available without a motor and battery - completely analog.
Introductory Price!
---
The bank for your buck Allrounder
The S3 E is the perfect allround bike for all who are looking for something special. It combines state-of-the-art Technology with a sporty desgn at the highest quality standard. The S3 E Family gives you Made in Germany quality with high range and silent motor technology.
---
THE "PACKESEL"
Your bike transforms to a Cargo-Bike
The E-Bike is taking on a more important role in our day to day lives. Transport of groceries and Kids is usually a hassle. But with our Cargo-Bike Set you can transform your Bike into you fully fledged Cargo-Bike.
WHAT WE DO BETTER
We have been in the market since 2009 and are well known for our unique creations, Innovations and excellent quality. With one goal in mind, we can do what other cant, offer every customer their perfect bike and nothing else. 2013 we were honored the Bavarian State Prize for our Inventions.
The core sections of our bikes, like the cnc machined parts from our patented front drive unit are produced in our headquartes in the outscirts of Munich. Engineering, Assembly, final quality control and deliveries take place from here. Custom components required for all our bikes are sourced from companies in Germany and occasionally Europe. Our philosophy is simple, create the perfect bike for every customer.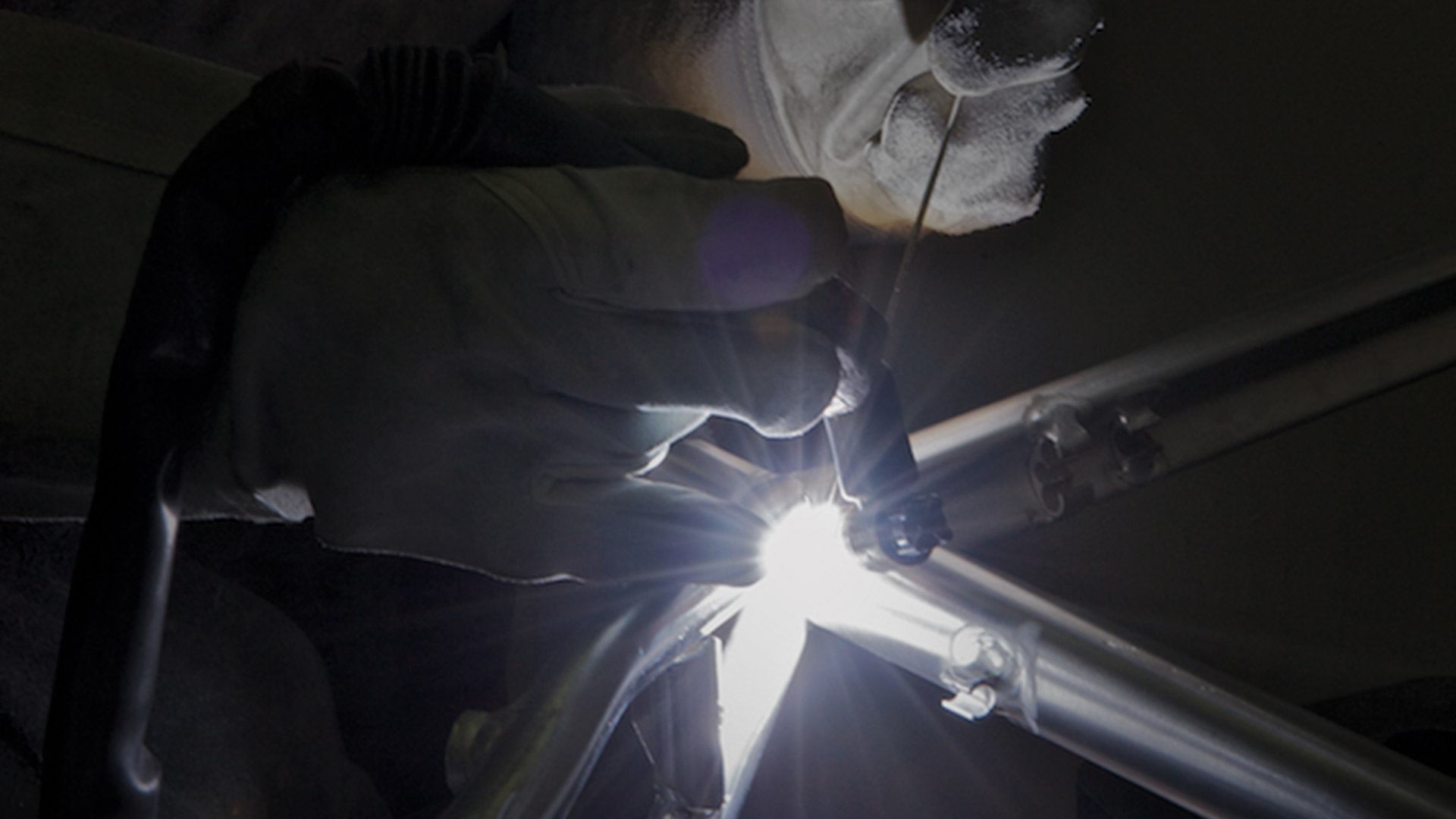 You can purchase your perfect bike straight from us in our Showroom, Online-Shop or from our select Partners. We value high quality for Products and Service, low maintenance and fair prices. Due to the direct sales philosphy you pay the fair price of the product without artifically increased numbers from useless Salesnetworks.
Direkt Communication simplifies everything. Contact us and we take care of the rest! No matter if we send a mobile service technician straight to your door, organise the transport for your bike or give the the ever so important tipp to get your bike going on - We are here to help.
Electrolyte-Bikes are handcrafted to you individual needs and delivered to your home fully assembled and hassle-free. Getup and go - or more like unpack and go. No unnecessary assembly needed by you. Its as simple as twist the handlebar into location and fasten the Pedals - with the included niversal toolkit.