Electrolyte-Bikes are handcrafted to you individual needs and delivered to your home fully assembled and hassle-free. Getup and go - or more like unpack and go. No unnecessary assembly needed by you. Its as simple as twist the handlebar into location and fasten the Pedals - with the included niversal toolkit.
---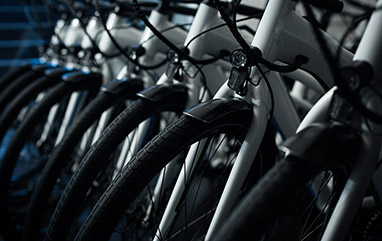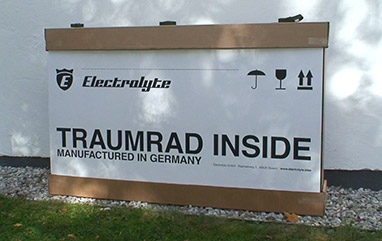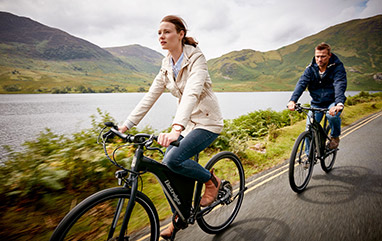 ---
THIS IS HOW YOUR ORDER WORKS
Choose your dream bike, add your extra components and choose "Add to Cart" - Alternatively qrite your special requests and click "Request Quote"
Finish the order process and send of the Order / Request
We will check your order or Requests and get in touch with you via Phone or Email. If all is well we will send you your offer via Email
Please check and confirm the Quote
After confirmation from you you will recieve a Order Confirmation and 50% Prepayment invoice. Once the payment is received your bike gets a production Slot
We will keep you informed about the delivery date of you Bike
Once the bike has completed Production we will send you the final Invoice for the remaining Payment As soon as the remaining payment has been confirmed the final inspection will have taken place and make its way to you Upon arrival you only need to twist the Handlebar to a straight position, fasten screwes and attach the pedals. A multi-tool with everything you need is included
---
What happens after my order?
We check each order again, contact you immediately if any questions arise and send you a quote by e-mail or post. If you accept the offer, please send us a confirmation of purchase. After your purchase confirmation we will create an invoice and send it to you. With the receipt of payment your bike goes into production. If we have your dream bike in stock, we will ship it to you upon receipt of the payment. If we need to build we will keepop you informed of the status and when it is ready it will travel to you. Of course, you can also pick it up directly from us, in which case you can also pay cash.
How long does the production take?
Bikes in standard colours can be shipped 2 weeks after receipt of payment at the latest. Often we have our standard colours in stock, so you can have your bike within a week. For bikes with special colours, the average delivery time is 4 weeks. To produce bikes with a custom frame we require 4 to 8 weeks.
HOW IS YOUR BIKE DELIVERED?
With you Order you specify to have your bike delivery or if you want to pick it up These are the options: We send the bike directly to you. As soon as the bike is finished you will get an email when it is on it way.
You are pickiing up the bike directly from us or from a dealer? We will contact you as soon as we have a fixed delivery date and will organise a timeframe with you.
IF I CHOOSE TO HAVE THE BIKE DELIVERED, HOW DOES IT ARRIVE?
If you prefer to receive your bike directly on your doorstep, we'll get a carrier to ship it to you. We pack the assembled bike into our "Bike Box" which perfectly protects it during transport. Before the first ride you only need to attach the pedals and twist the handlebar into position. These steps are outlined in the accompanying user manual. A Multi-tool with everything required is included If you have any questions or are not sure about anything, please contact us directly.
Unpack & Go This is how you get your bike:
Raphaelweg 1
D-85625 Baiern

You can reach us;
Monday - Friday:
10am to 18pm
Saturday:
10am - 16pm (March to November)