F.A.Q.
We have compiled the answers to the most common questions on this page. If you can't find the answer to your question, please get in touch.
ORDERING & FULFILLMENT
You have the following options to order an Electrolyte bike:
on our website
via E-Mail
by phone
in our Showroom
at one of our dealers
Orders placed on our website are non-binding and have to be confirmed by us first. We'll then get back to you as soon as possible. Here you can find all the ways to contact us
2
What happens after my order?
We check each order again, contact you immediately if any questions arise and send you a quote by e-mail or post.
If you accept the offer, please send us a confirmation of purchase.
After your purchase confirmation we will create an invoice and send it to you. With the receipt of payment your bike goes into production. If we have your dream bike in stock, we will ship it to you upon receipt of the payment. Of course, you can also pick it up directly from us, in which case you can also pay cash.
3
Which payment methods are available?
Bank transfer
Cash on Pickup
4
How long does the production take?
Bikes in standard colours can be shipped 2 weeks after receipt of payment at the latest. Often we have our standard colours in stock, so you can have your bike within a week. For bikes with special colours, the average delivery time is 4 weeks. To produce bikes with a custom frame we require 4 to 8 weeks.
5
Which shipping options are available?
Delivery by freight carrier
Pick up at the factory
Pick up from one of our dealers
If you prefer to receive your bike directly on your doorstep, we'll get a carrier to ship it to you. We pack the assembled bike into our "Bike Box" which perfectly protects it during transport. Before you can start to ride, you'll only have to attach the pedals, straighten and tighten the handlebar and set the right saddle height. These steps are outlined in the accompanying user manual. If you have any questions or are not sure about anything, please contact us directly.
---
WARRANTY AND SERVICE
1
We offer a first inspection.
As a special service, your first inspection is free of charge (excludes consumables and wearing parts). If you are in the area, we are happy to pick up your bike and return it after a service and a clean. You will have to pay the shipping costs based on your location. The first inspection is due after 200km.
2
What is to be done in case you require a service?
Please contact us directly in case you need a service. We will then find the fastest and easiest solution for you.
All our frames include a 10-year warranty on material and manufacturing defects. For all other components with the exception of wearing parts, the statutory warranty of 24 months applies. The battery is a wearing part. The statutory warranty period is half a year. . However, we will give you an additional 1.5 years warranty on the built-in battery and guarantee a residual capacity of 70%, if a total of 1000 full-charge cycles are not exceeded.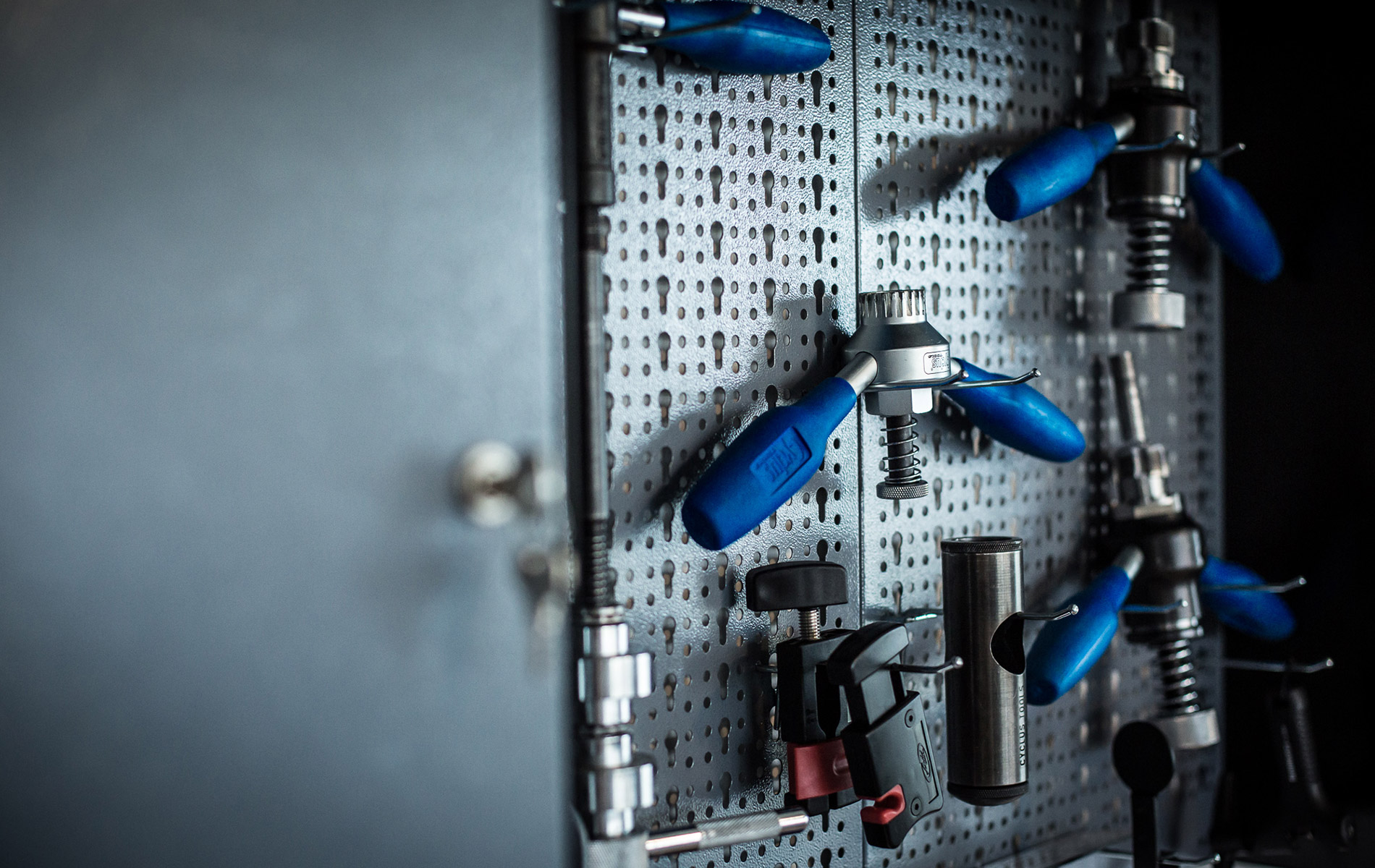 ---
TECHNOLOGY - BATTERIES!
1
Charge the battery correctly!
The battery is only to be charged with the charger provided. Charging the battery is only permitted at ambient temperatures between +10°C and +35°C. Before charging the battery, make sure it has had enough time to adapt to the ambient temperature. A complete discharge shortens the life of the battery. We therefore recommend charging the battery when it is 70% discharged.
2
Protect the battery from low temperatures!
During the discharging process, the temperature of the battery must not drop below 5°C as this will unduly stress the battery cells However, the bike can be ridden at even lower temperatures, as it takes some time for the battery to cool down if was at room temperature at the start of the journey. Please note that it is normal for your bike to have a lower range at low temperatures.
3
Protect the battery from high temperatures!
It is important to avoid exposing the battery to excessive heat, such as direct sunlight or in a car in the blazing sun. Due to the high temperatures, the battery loses its capacity very quickly and irretrievably.
4
Store the battery correctly!
Do not store the battery in the bike or on the charger, always separate
Do not store the battery in an empty state, as this can lead to a deep discharge. No warranty in case of non-compliance.
Store the battery at temperatures between +10°C and +25°C
Note:
Remember that a garage or basement often could have temperatures below +10°C, especially during winter months.
Note:
The battery should be charged every 3 months if not in use for a long time, otherwise it may lead to deep discharge and subsequent damage to the cells.
5
General information about the battery!
Note:
Do not try to tease out a few more metres by repeatedly starting the system. This can damage the battery.
Attention:
The battery must not be short-circuited. Risk of short-circuiting exists due to metal objects or other conductive surfaces near the battery contacts and the charging plug
Caution! Loose metal objects are attracted to magnets in the battery and can cause a short circuit.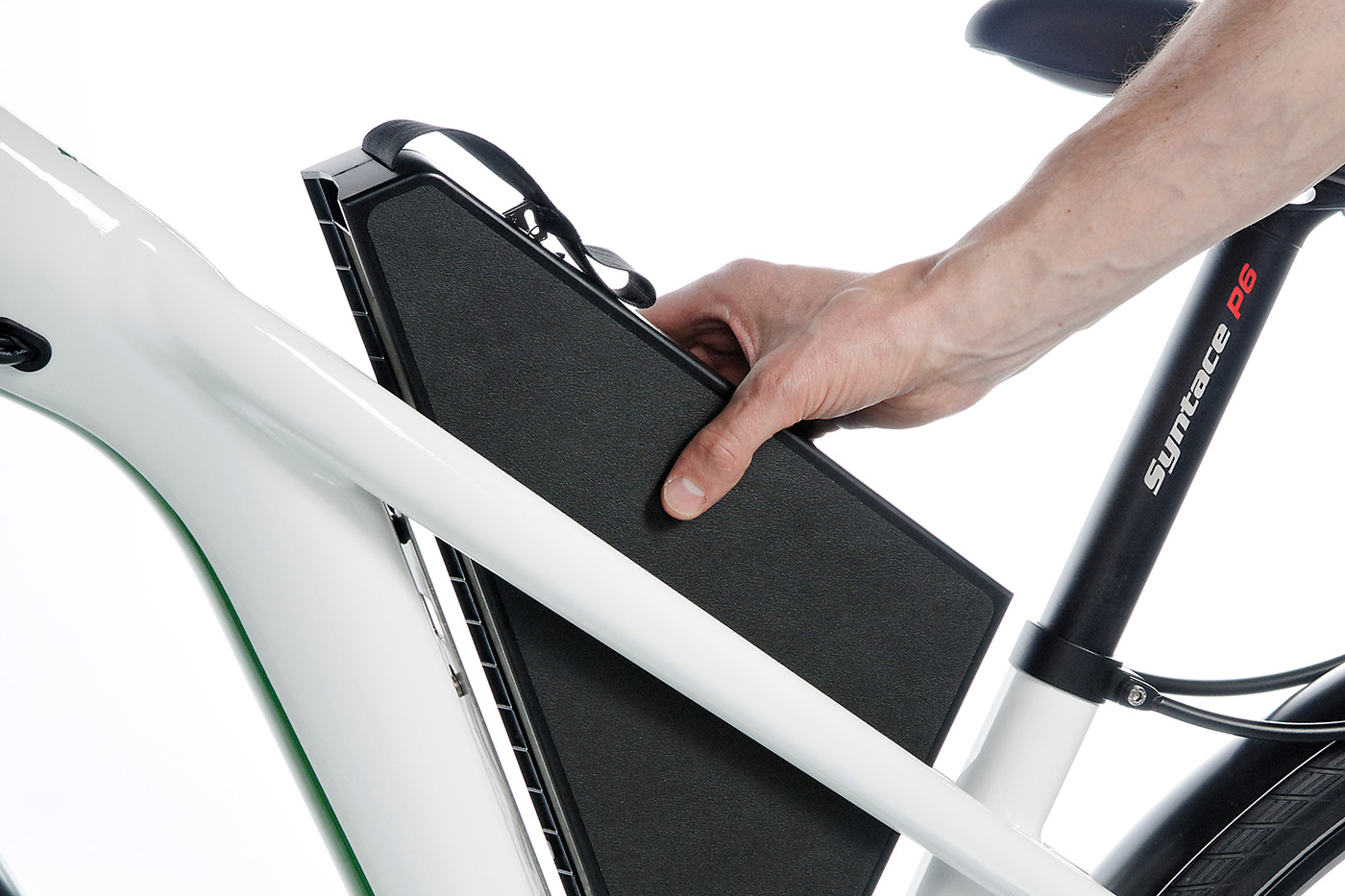 ---
STVO
1
What's the difference between e-bike and pedelec?
Note: the below applies to Germany, please check your local laws as they might differ- The term Pedelec stands for Pedal Electric Cycle and is a general term for an electric bicycle that is hybrid-powered with electric motor and muscle power. Unlike on an e-bike, on a pedelec, the electric motor can only be switched on in addition to pedalling. The pedelec does not require a licence and exempt from helmet duty (bicycle helmet), as long as the motor supports up to a maximum speed of 25kph
Pedelecs where the motor assistance does not switch off at 25kph and/or with more than 250 watts of power are "low power mopeds" by European standards and require insurance and the rider needs a Class M driving license. The top speed is limited to 45kph.
E-bikes are legally referred to as "light moped". The control of the power output of the motor happens via a rotary handle or throttle on the handlebars. . For riding these vehicles a moped licence is required. These verhicles reach a maximum speed of 20kph without pedalling. The motor control unit is programmed to suspend assistance at a speed of 24kph and re-engage at a slower speed. It is not required to wear a helmet.
In addition, there are the so-called "mopeds", including e-scooters, with a maximum speed of up to 45kph and an maximum power of up to 4kW. You need to wear a helmet (approved for motorcycles) and require a Class M or higher license. They also have to be insured
Attention:
The standard scope of delivery of the models may not be street legal! If you want to participate in traffic, you'll have to retrofit the required parts for your location. Please contact your local dealer for country-specific requirements.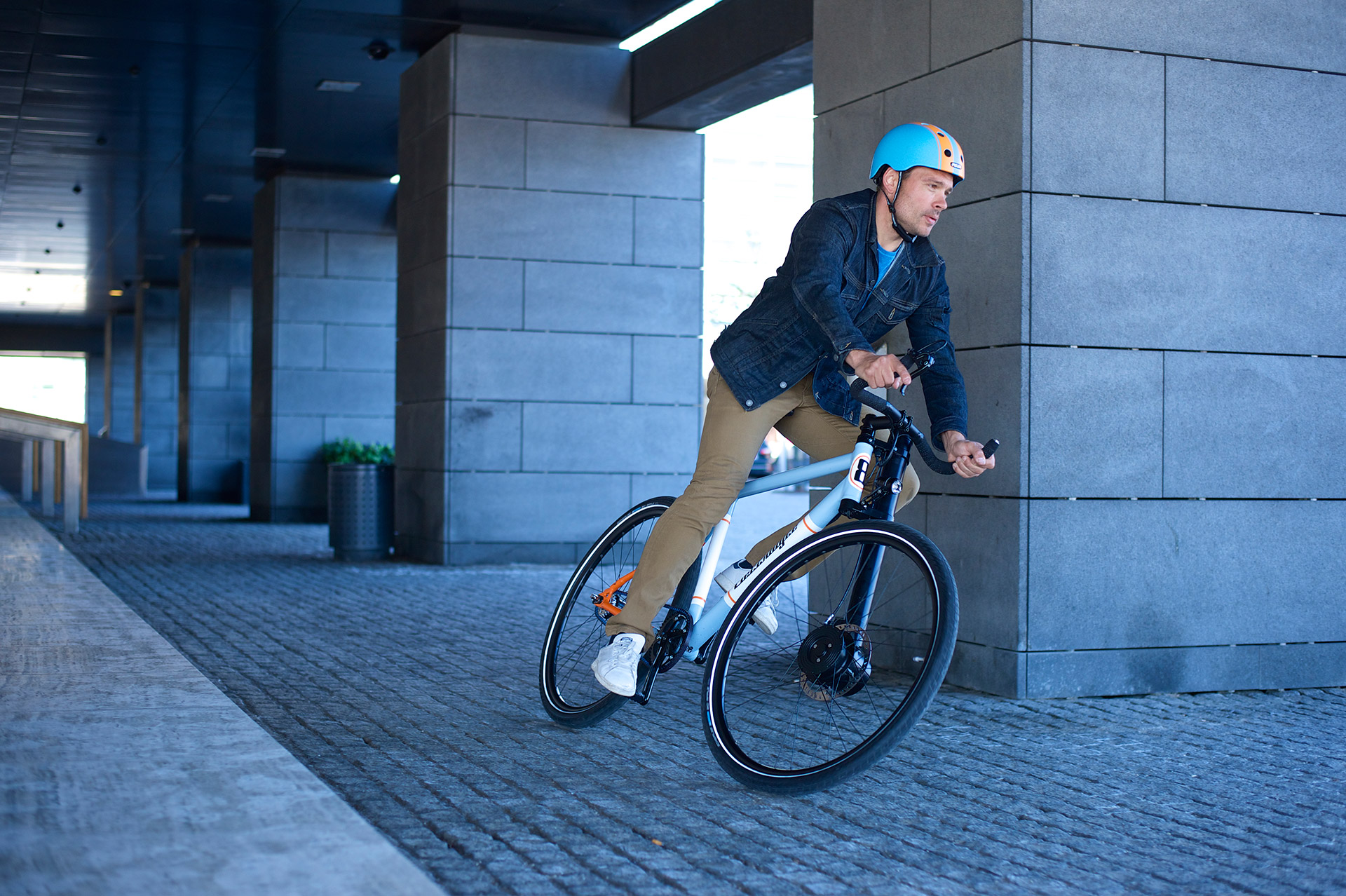 If you can't find the answer to your question,
please get in touch:
Contact
Raphaelweg 1
D-85625 Baiern