Tailwind On-Demand –
Even on Land
Electrolyte is a manufacturer of hand-crafted and perfectly designed dream bikes. If you're looking for an on-land experience that replicates the comfort, lifestyle and ease of your yacht travels, Electrolyte bikes are the right partner for you.
---
The Power and Luxury of Ease
The S2 E Marine is the ultimate yacht sidekick, developed from the ground up for marine use by merging the fundamentals of exhilarating driving pleasure, practicality and luxury.
With 60km range and all terrain handling the S2 E Marine is the perfect companion for exploring your latest destination, enjoying a relaxing cruise along the marina or simply heading out for a quick shopping spree. Coupled with a collapsible frame and the latest patented technology, this must-have roadster allows for easy storage and thrilling acceleration at the push of a button.
---
Key facts:
Collapsable Frame
Weight: 16kg
Electric Assist Speed: 25 km/h
Unique Front Wheel Drive Unit
Engine: 250 W
Range: 60km
Compact 20 inch tyres
Maintenance Free
2 Speed Kick-Shift Hub
Supernova Lights
Disk Break Front
The aluminium frame of our S2 E Marine is hand welded in Europe and then sanded to perfection. In the upper and lower tube we incorporate two high precision stainless steel couples that allow the bike to be split into two parts. Delivered with a custom bag our S2 E Marine has unprecedented practicality.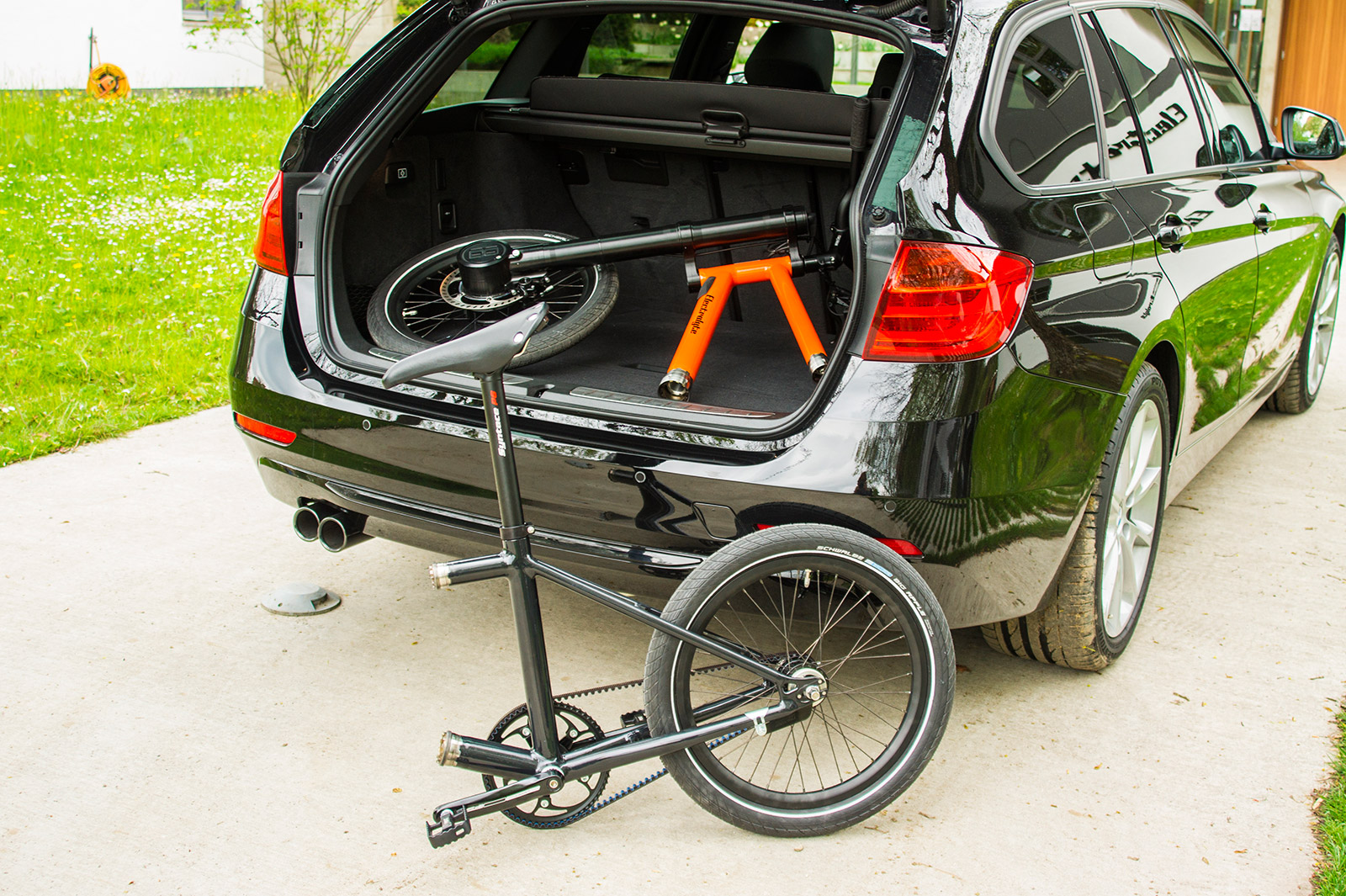 The S2 E Marine is powered by our unique and patented front wheel drive unit which is water and dust proof as well as maintenance free guaranteeing you trouble free fun even in salty and humid environments. Easily propelling you to 25 km/h and for city riding the 8.7 Ah Lithium-ion battery lasts up to 60 kilometers, while out of town it can power on for 100 kilometers.
The S2 E Marine is build standard with a Gates belt drive which is a high tech combination of high performance rubbers and carbon fibre strands.
Advantages: No Oil, no dirt + Calm and quiet + No rust + Longevity, multiple times the lifespan of a chain + Maintenance Free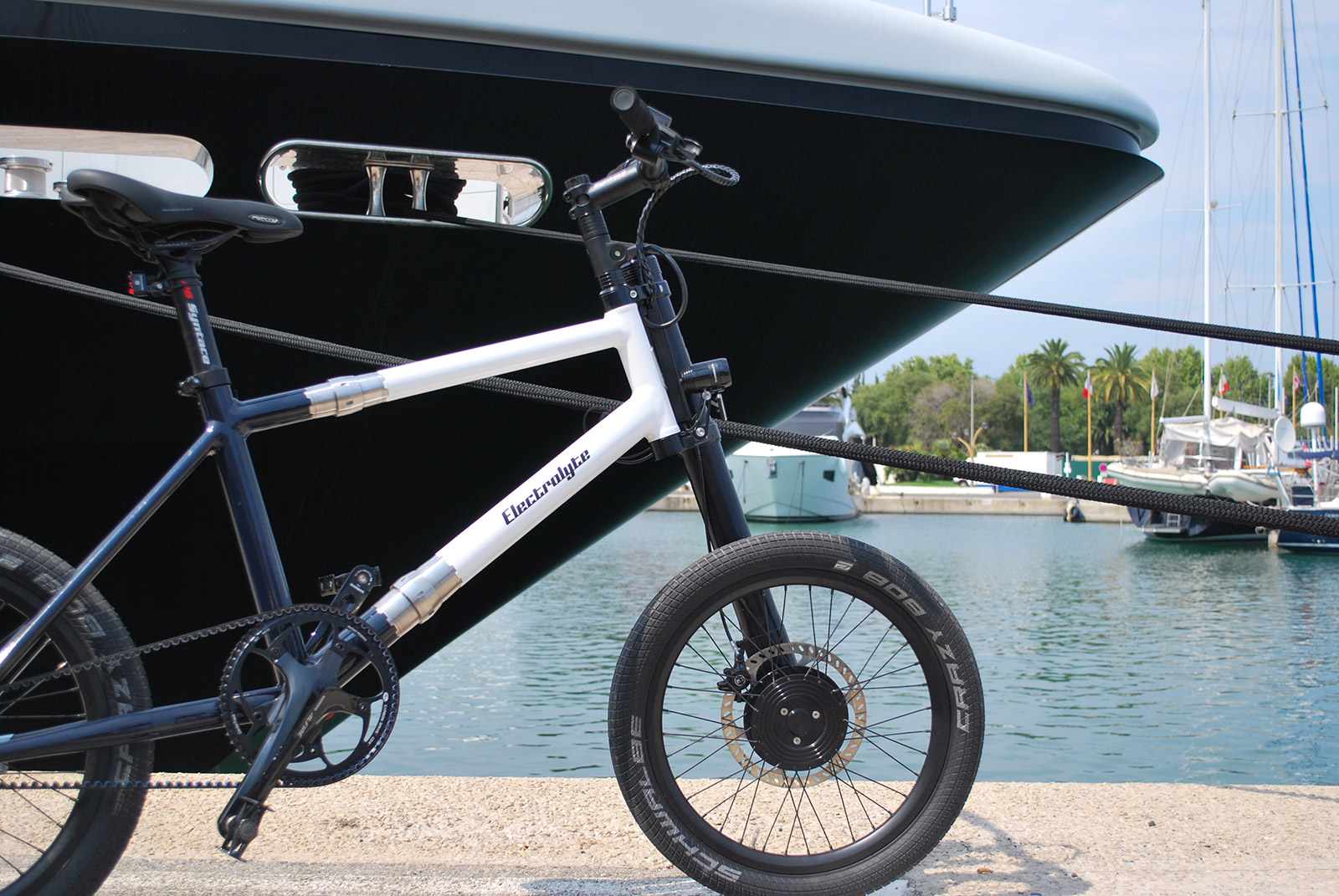 Gear hubs have a great advantage over standard chain derailleurs in that the gears are inside a housing and protected from the elements. Combined with the Gates belt drive you have a maintenance free system. Our gear hub has two gears which you switch between via a small kick back on the pedals allowing us to not have any cables running to the rear of the bike, adding to the elegant and simple design of our S2 E Marine.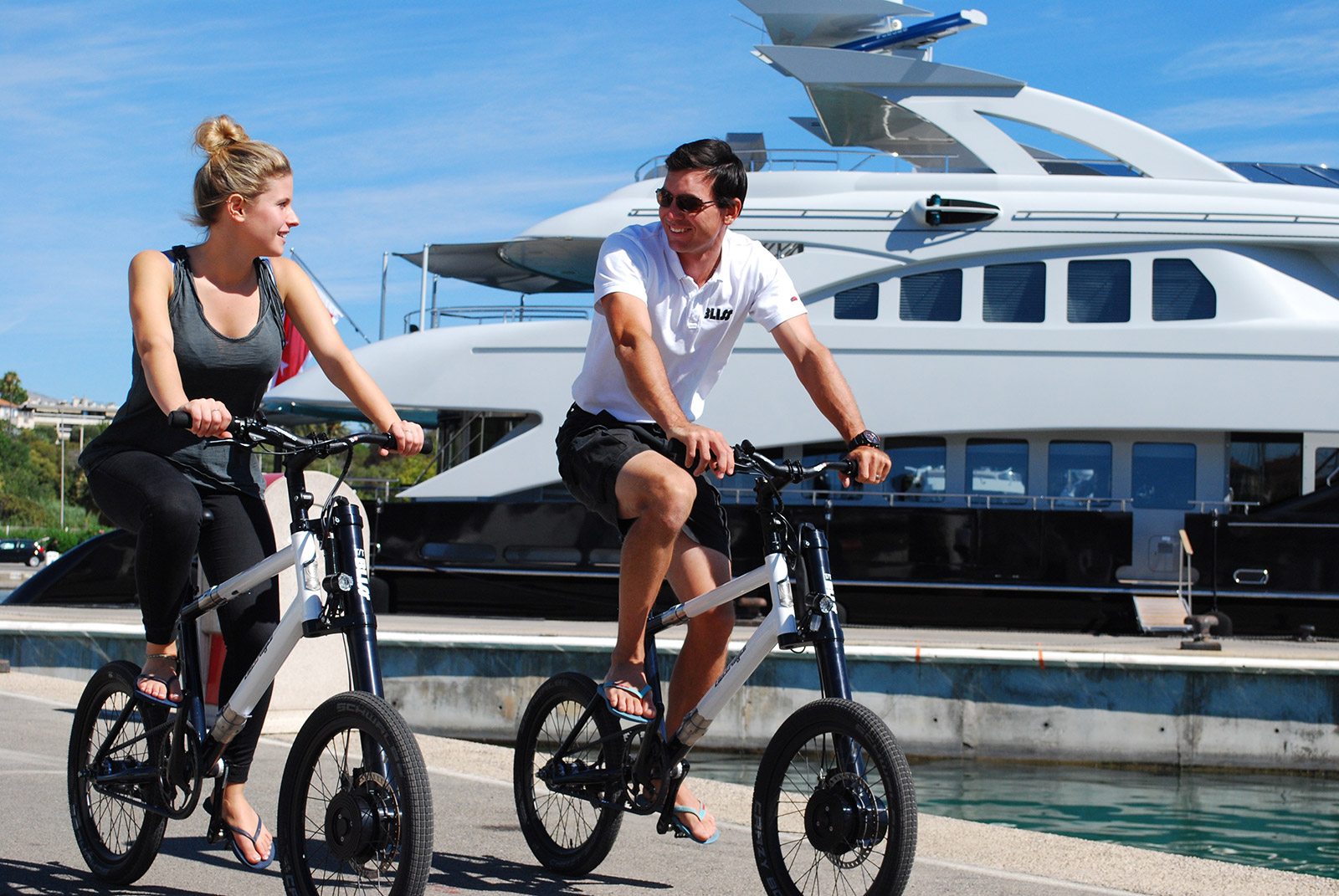 The S2 3 Marine is also fitted standard with super bright LED lights.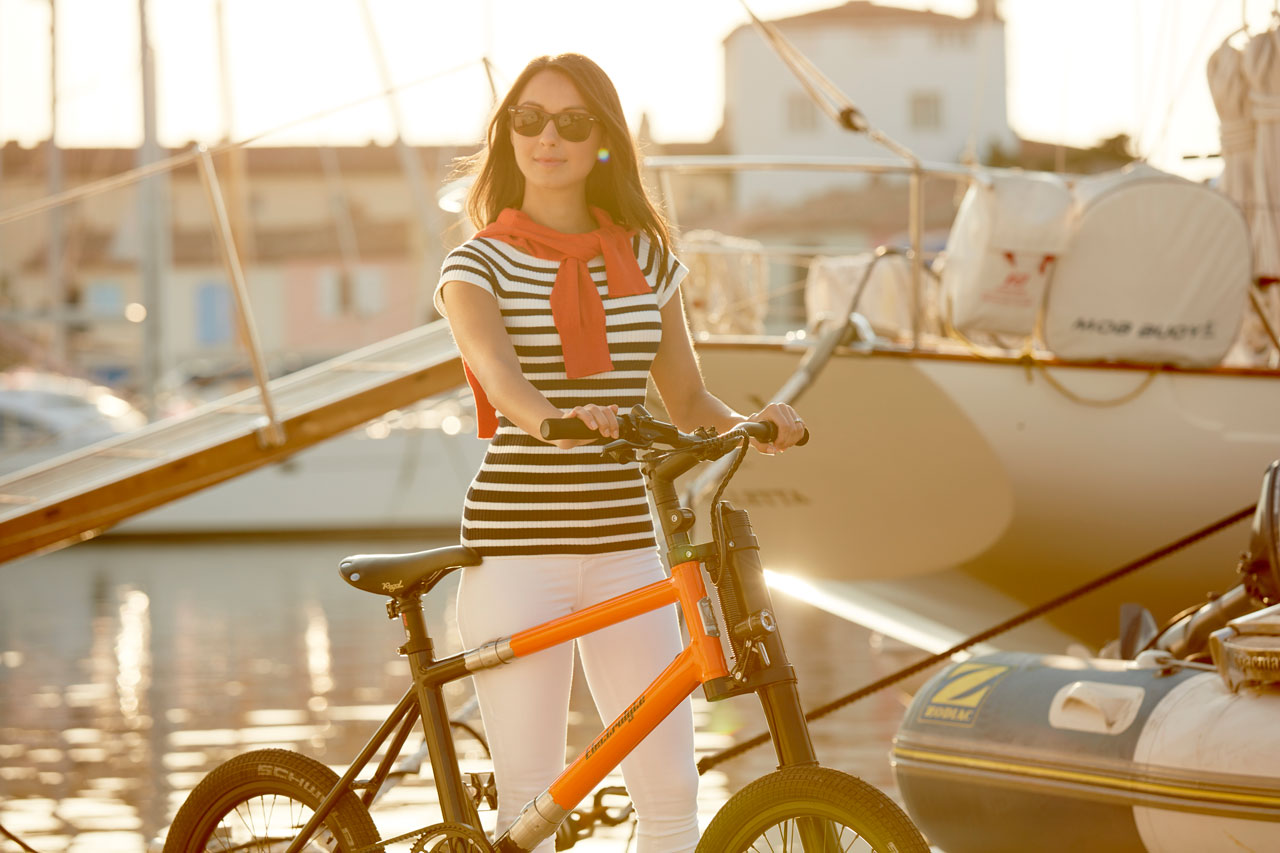 ---
---
---
---
Electrolyte - Die Traumrad-Schmiede
Electrolyte is a manufacturer of unique and customised bicycles and electric bicycles. We are renowned for our innovative solutions Made in Germany. In 2013, we were awarded the Bavarian State Prize for exceptional technical performance in the trades.