Vorradler S3 E Pinion Low Step
29. Januar 2018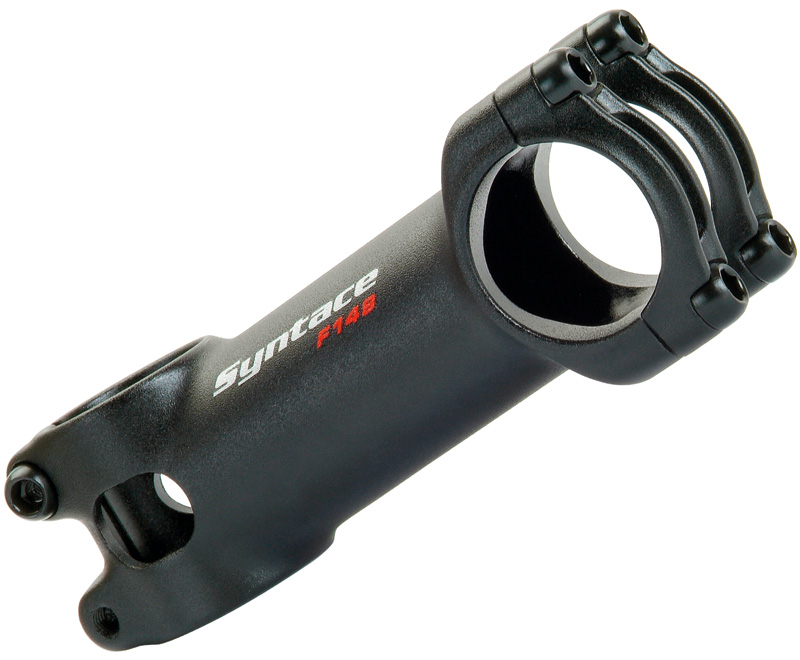 Syntace F149-90mm Vorbau
4. Februar 2020
Vorradler S3E Pinion 45
5.490,00 €
The Vorradler S3E Pinion 45 with its 500W motor accelerates easily to 45kph and makes even the longest commute seem like a stone's throw away. The highly rigid chassis in combination with the specifically pedelec-approved tyres ensures a stable ride even at high speeds. Thanks to its KERS (Kinetic Energy Recovery System) – known from Formula 1 racing –  energy recovery and brake conservation is possible whenever you go downhill.
The Vorradler has a characteristic clean and dynamic design language as well as a tight integration of its electric drive system. The S3E Pinion 45 has the most powerful rear-wheel drive system currently available from the Swiss manufacturer Go SwissDrive, which uses its 500W continuous power to accelerate the e-bike up to 45kph. The rider can always adjust the balance of muscle power and electric assist. The specially designed battery integrates beautifully into the sporty design. Made in Germany and built to highest quality and safety standards. The battery can easily be removed and can be locked to protect against theft. The range of a single charge is up to 90km.
We're happy to customise the bike to your personal preferences and can even paint it in your favourite colour. The Vorradler is made in Germany and built to highest quality and safety standards.
Note: The Vorradler S3E Pinion 45 is classed as an S-Pedelec and legally not a bicycle in some locations.
Artikelnummer:

S3E_Pinion-45
The drive in our Vorradler offers maximum comfort combined with strong support. The noiseless motor is perfect for commuters who want to experience fast and comfortable motor-assisted riding and want a powerful and harmonious drive system.
Rated at 500 watts of power and 45 newton metres of torque, the motor of GO SwissDrive forms the heart of the drive system and provides a powerful propulsion. The motor complies with the S-Pedelec standard. Torque measurement, motor control and important protection mechanisms are integrated directly into the motor. This makes them reliable and maintenance-free. The IP 64 dust and water resistance also allows extended off-road and bad weather riding.
GO SwissDrive AG has existed since January 2011 as an independent company of the Ortlinghaus Group. Founded in 1898, the Ortlinghaus Group looks back on more than 100 years of experience in the development of sophisticated technology for the highest demands. This also benefits Electrolyte. Building on this tradition-steeped past, GO SwissDrive AG manufactures e-bike motors to the highest Swiss quality standards.
THE CHARACTERISTICS
Weight: from 26 kg (including motor and battery)
Geometry: Onesize frame for body sizes 165 – 195 cm
Range: about 40 km (depending on riding style and terrain)
Fields of application: commuting
Colours: black / gray matt, white / blue glossy, gray / yellow glossy, black / orange glossy
THE EQUIPMENT
Drive: Go SwissDrive with 500 W rated power supports up to 45 kph
Battery: Electrolyte lithium-ion battery with 14.5 Ah at 36 volts (522 Wh)
Frame: EN AW-7020 aluminum frame welded in Europe with smooth welds
Gearbox: Pinion C1.9XR 9-speed high performance gearbox
Drive: Gates Carbon Drive
Brakes: Magura hydraulic disc brake front and rear
Lighting system: Supernova E3 lighting system with integrated brake light
Stem: Syntace Force 149
Handlebar: ergotec bracket
Wheels: Ryde Andra rims with Schwalbe Smart Sam tires
Seat post: Syntace P6 aluminum
Saddle: Selle Royal Freccia
Kickstand
Quick charger
Certified for german roads
optional:
Bluemels Fenders
Pannier rack
The Pinion technology is based on a helical gear design. High-precision gear-shifts similar to sophisticated automotive gearboxes. Durable, dependable, no-wear and no need for adjustments, the Pinion gearbox will last the entire lifetime of your bike. Centrally integrated into the frame and protected by an enclosed casing, it's the definition of forward-looking bicycle drive technology.
No overlapping gears. The Pinion gearbox does not suffer from bad efficiency or increased chain wear either. Furthermore, it can reach a gear range of over 630% – you'll always have the right gear available in every situation.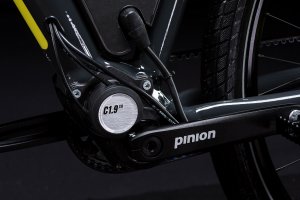 In our Vorradler, we're using Lithium-Ion technology. This means: the highest possible energy density, no memory effect and long battery lifetime. All our models allow recharging through an external charging port. Alternatively, you can remove the battery and simply connect it to power inside your home. Each battery can be locked with a key for anti-theft protection.
We exclusively use tested Panasonic cylindrical cells for all our batteries. The cell packs are assembled in Germany and equiped with a protection circuit to prevent battery overload and deep discharge. Consult our FAQs or your operation manual for tips about the correct handling of your battery.