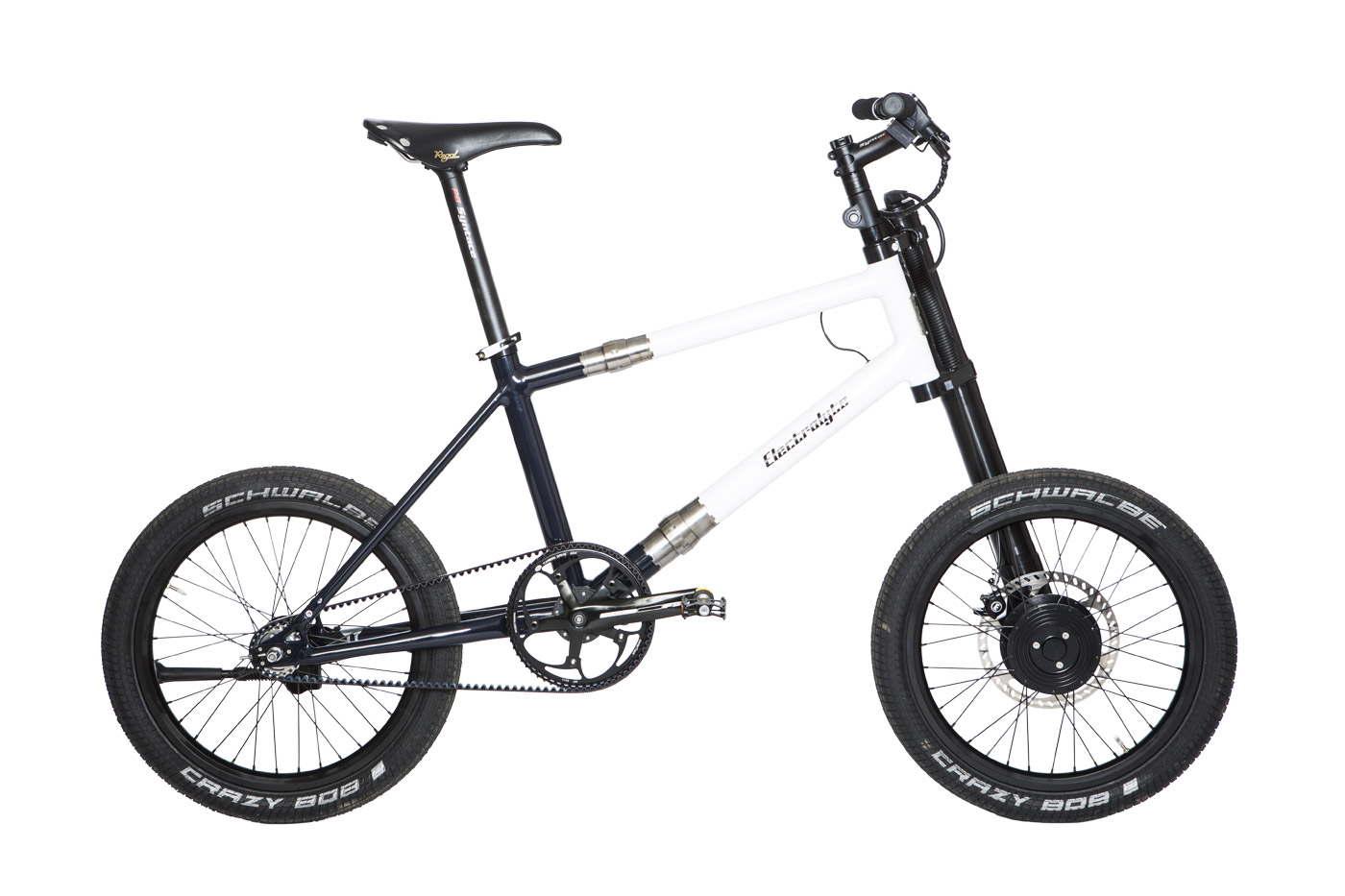 Kosmopolit S2E
11. Januar 2017
Vorradler S3E Classic TE
11. Januar 2017
Vorradler S3E Classic
3.990,00 €
Relaxed or sporty – you decide! The Vorradler S3E Classic combines reliable technology with sporty design and top quality. It is the ideal everyday and touring companion for trend-conscious, demanding cyclists and accompanies you on all types of tours. This bike also convinced the jury of the Eurobike Award, the most important industry prize. The concept of the Vorradler was developed in close cooperation with the design teaching department of the Technical University of Munich. It is characterised by its clear yet dynamic design and the successful integration of the electric drive system.
The Vorradler has a powerful rear-wheel drive from Swiss manufacturer Go SwissDrive. It impresses with strong acceleration, high elasticity, smoothness and strong power reserves. The complete drive system of the Vorradler sets new standards. Through a KERS (Kinetic Energy Recovery System), known from Formula 1, energy recovery is possible whenever you go downhill. The battery developed by Electrolyte fits perfectly into the sporty design of the bike. It is very durable, reliable, easily removable and can be locked to protect against theft.
We're happy to customise the bike to your personal preferences and can even paint it in your favourite colour. The Vorradler is handmade in Bavaria and built to highest quality and safety standards. The bike is available from selected dealers or directly from us.
Artikelnummer:

S3E_Classic
The drive in our Vorradler offers maximum comfort combined with strong support. The noiseless motor is perfect for everyday and touring riders who also want to master long distances with motor assistance and want a powerful and harmoniously tuned drive system.
With 250 watts rated output and direct power delivery at the rear, the GO SwissDrive motor forms the heart of the propulsion system and provides powerful acceleration. The motor complies with the pedelec standard. Torque measurement, motor control and important protection mechanisms are integrated directly into the motor. This makes them reliable and maintenance-free. The IP 64 dust and splash water resistance also allows extended off-road and bad weather riding.
GO SwissDrive AG has existed since January 2011 as an independent company of the Ortlinghaus Group. Founded in 1898, the Ortlinghaus Group looks back on more than 100 years of experience in the development of sophisticated technology for the highest demands. This also benefits Electrolyte. Building on this tradition-steeped past, GO SwissDrive AG manufactures e-bike motors to the highest Swiss quality standards.
THE CHARACTERISTICS
Weight: from 22 kg (including motor and battery)
Geometry: Onesize frame for body sizes 165 – 195 cm
Range: approx. 100 km (depending on riding style and terrain)
Applications: city, tours, everyday life
Colors: black / gray matt, white / blue glossy, gray / yellow glossy
THE EQUIPMENT
Drive: Go SwissDrive with 250 W rated power supports up to 25 km / h.
Battery: Electrolyte lithium-ion battery with 14.5 Ah at 36 volts (522 Wh)
Frame: EN AW-7020 aluminum frame welded in Europe with smooth welds
Shifter: Shimano Deore 10-speed derailleur
Brakes: Shimano Deore hydraulic disc brake front and rear
Lighting system: Supernova E3 headlight in front and B & M Toplight Line tail light
Stem: Syntace Force 149
Handlebar: ergotec Aerowing or Syntace Duraflite (straight)
Wheels: Ryde Andra rims with Schwalbe Big Apple tires
Seat post: Syntace P6 aluminum
Saddle: Selle Royal Freccia
Curana Fenders
Hebie City 120II luggage carrier
Quick charger
In our Vorradler, we're using Lithium-Ion technology. This means: the highest possible energy density, no memory effect and long battery lifetime. All our models allow recharging through an external charging port. Alternatively, you can remove the battery and simply connect it to power inside your home. Each battery can be locked with a key for anti-theft protection.
We exclusively use tested Panasonic cylindrical cells for all our batteries. The cell packs are assembled in Germany and equiped with a protection circuit to prevent battery overload and deep discharge. Consult our FAQs or your operation manual for tips about the correct handling of your battery.
A very special thank you to the team of designers who have helped with the development of the Vorradler:
Project lead: Prof. Dipl. Des. Fritz Frenkler, Dipl.Des. Wotan Wilden
Correction assistance: Dipl.Des. Martin Maier (IDEO)
Concept, design & model making: Andrew Ayala, Yanping Chen, Nina Gerlach, Jelena Kononova, Maria Leisch, Jose Luis Martinez Meyer, Enzo Peres, Eva Poxleitner, Franz Reel, Diana Schneider, Caroline Timm, Henning Vossen